Am I the right fit?
I hope so! I understand the challenge of finding the right speaker. In my prior role as the executive director of an educational nonprofit, I was responsible for more than a hundred events—from small training sessions to large, multi-day workshops.
I quickly learned that much of the success of an event comes down to the quality of the speakers. And, like you, I spent much time researching speakers to confirm we had the right fit. My hope is that this page will make it easy for you to get the information you need to make the best decision possible.
I am honored to be considered as your speaker. Thank you!
What can you expect from me?
Prompt, professional replies to your calls and messages
A willingness to collaborate pre-event to ensure my presentation is aligned with event goals
An expert designed, dynamically delivered presentation focused on achieving the outcomes you want with your audience
A custom created resource page including a PDF of the presentation, links to tools, templates, and other original documents of value to your audience
A quick personal follow-up communication after the event to make sure I met you and your audience's expectations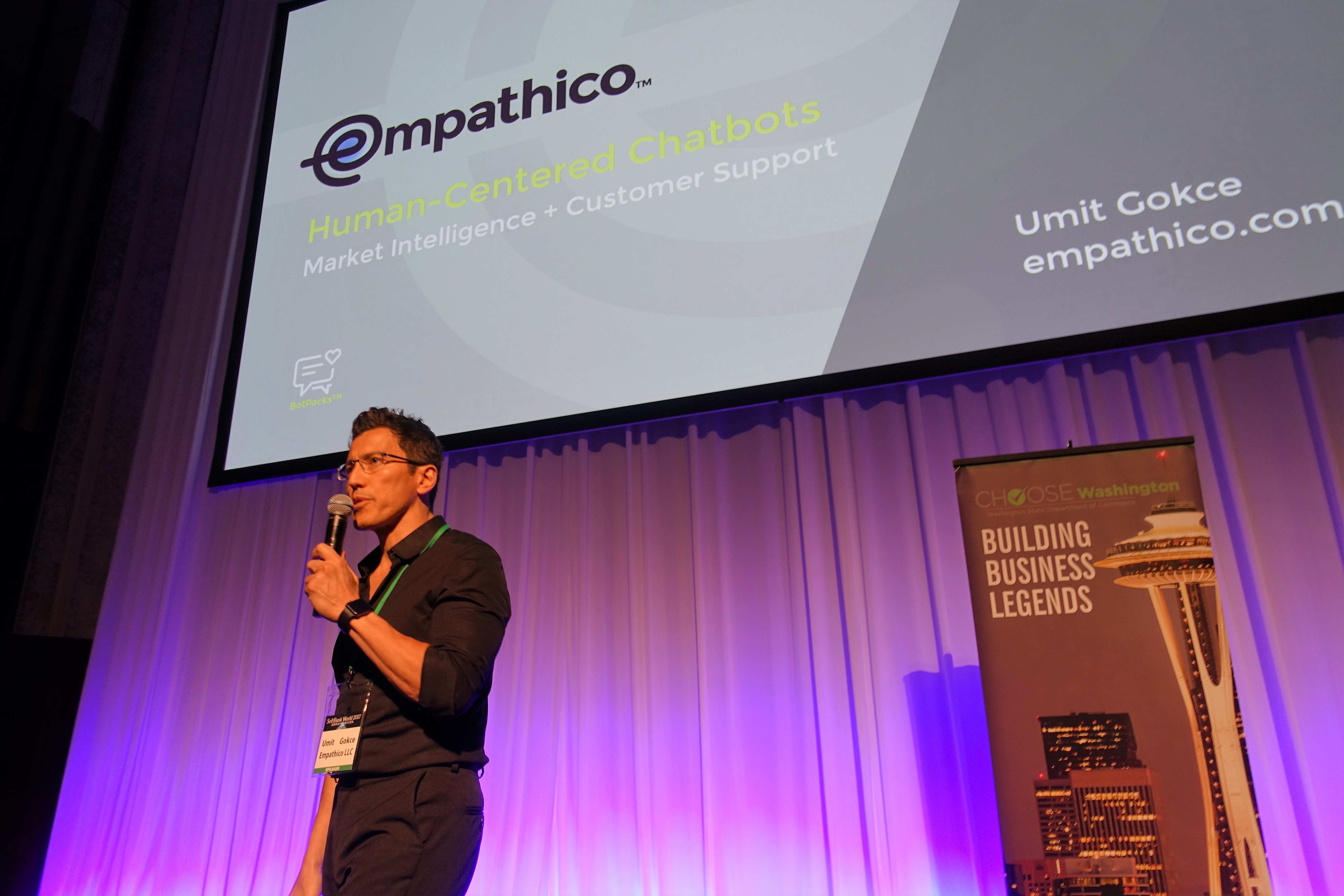 EuroIA 2018 | Dublin, Ireland
Empathy by the Numbers — How High-Value and Scalable Design Solutions are Built on Systematic Empathy
Human empathy creates compelling opportunities to truly understand people's problems and provide valuable solutions. By consistently identifying and tracking the feelings and needs of people, including those we have never met, we can systematically incorporate that insight into our design work— connecting more quickly, effectively, and sustainably.
As designers, our goal should be to measurably determine our users' problems and create solutions that will generate the greatest value. But can we solve real problems for hundreds, thousands or even millions of users at at time? Absolutely. We can identify, quantify, qualify, and track people's significant problems—as well as the impact of your solutions—using empathy-driven processes that are both systematic and scalable.
This real-world, highly adaptive design technique starts with an innovative organization of human feelings and needs. As an attendee, you will learn how to implement a sustainable system featuring a light-weight user research process that can incorporate both quantitative and qualitative data before and during the implementation of solutions. This approach is cost- and time-efficient—and tells an actual, complete human story that your solution team can easily understand and apply to deliver high-value user experiences.
SoftBank World 2017 | Tokyo, Japan
Human-Centered Chatbots — Market Intelligence + Customer Support
We are in the Empathic Age of product design—a time when the needs and feelings of all stakeholders, especially customers, can be quickly identified, effectively measured, and more meaningfully served. We now have the means to create increasingly natural and value-driven interactions between digital products and targeted audiences. This successful combination of conversational UI, artificial intelligence, and a systematic focus on needs, represents the first digital platform that can manage levels of empathy.
In this discussion, we will cover new product design techniques and tools to sustainably develop empathy—not just talk or think about it. We will utilize proprietary processes, ready-to-use templates and a relevant chatbot example. You will learn to quickly identify and quantify people's unmet needs, improve solutions by measuring problems and integrate with product workflows as well as business objectives.
AIGA Hive 2017 | Seattle, USA
Empathy Across the Aisle — How to Systematically Design for People You May Disagree With
Designers have never before worked in a nation that's so divided, so polarized. How do we serve audiences that we may disagree with or can't relate to? In this lively and timely discussion, we'll cover real-world techniques and tools for developing understanding and empathy with both like- and non-like-minded people on an everyday basis—whether you work on a large team or as a freelancer.
This talk with utilize proprietary processes, handy templates, and a relevant example that will let you hit the ground running on challenging design projects. You'll learn how to systematically and sustainably develop empathy—not just talk or think about it. You'll quickly identify and quantify people's pain points, gain actionable insight, and integrate the process into your workflow. Your team will enjoy getting to know and tracking the preferences of actual users. Your stakeholders will appreciate how this measurable insight integrates with customer-focused business objectives.
Bio (Short Version)
Umit Gokce, President/Principal Designer at Empathico LLC, is a six-time entrepreneur and an award-winning digital product designer. He has worked on over 125 design projects for clients including Microsoft, AT&T, NTT DoCoMo, Motorola, Nike, and Johnson & Johnson. Umit is a noted subject matter expert and frequent speaker on user-centered and data-driven design. He is the creator of the Empathy-Driven and Startup-Minded frameworks, workshops, and curricula for entrepreneurship and innovation.
Bio (Highlights Version)
Completed more than 125 UX/UI design projects in management and IC roles on a broad variety of teams
Started-up and ran five tech businesses with 150+ total employees and 6,000+ paid customers
Served clients including: Microsoft, Xbox, F5 Networks, AT&T, NTT DoCoMo, Motorola, Nike, Johnson & Johnson, Pearl Drums, University of Washington, University of Calgary, Seattle Public Schools
Created The Empathy-Driven Framework for Innovation and Problem Solving featured in university and high school curricula and corporate workshops
Founded and ran a non-profit educational program supported by 400+ adult and teen volunteers
Thank You!
Thank you again for your interest. The next step is to contact Umit with your specific event details and/or questions.